Latest Photos...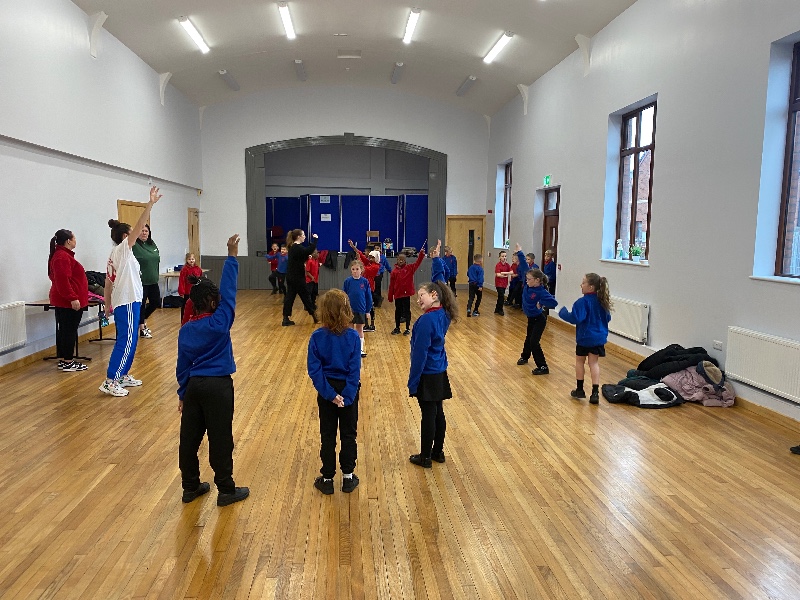 ECO Committee Members
Eco Schools
Eco-Schools is an international award programme that is lead in school by Mrs Haugh; however the key team players are the Eco Committee who range from P4 – P7. We are very proud of our achievement within Eco Schools and in June 2017 we gained our third Green Flag. We are continuing to maintain our three green flags in school this academic year.
The Eco team are focusing this year on healthy living, we are working hard to make good health choices, we are hoping to grow some herbs and potatoes this year. We are also continuing to complete our daily mile each day. We are embarking on a 'race to less food waste' challenge for each class soon so keep your eyes peeled for weekly results from each class.
We are continuing to help keep our community clean and we will be going out into the local park to gather rubbish. We are also recycling our waste paper, plastic and food.
We have reduced our energy usage from last year despite an increase in pupil numbers so we are monitoring our usage each week to try and sustain this improvement.
Well done to all the new ECO members for their enthusiastic applications.
We will work together to continue helping our school and the local environment.
This year's members are:
Ella Tate, Saul Greer, Christian Strain, Miley Sangan, Billy Corry, Reid Maris, Jack Fletcher, Christie McCleave, Faith Dowie and Grayson Magill
Mrs Haugh
Donegall Road Primary School, Maldon St, Belfast, County Antrim, BT12 6HE
Tel: 028 9032 3018